Ancientwood LTD
by Jordan Grunow
(Ashland, WI)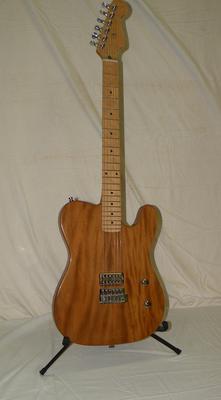 Our first research guitar. Tele / LP Jr tone!
We facilitate builds for customers of our 50,000 year old Kauri lumber from New Zealand. We collaborate with USA Custom, Precision Guitar Kits, HD Custom and other respected builders to get the desired results.


Ancient Kauri is found in peat bogs and no new trees are felled. Our restoration of the landscape is complete.
Ancient Kauri is well suited for acoustic backs and sides and solid body applications. The tone is big, full and musical. The colors and figure are unique and dramatic.
You can learn more about us at
www.ancientwood.com
If you are traveling through the beautiful Lake Superior region, do stop in for a visit!
Jordan Grunow
Ancientwood LTD
422 W 3rd #226
Ashland, WI.54806
715 685 0610
jordan@ancientwood.com