---
How to find guitar parts online
Whether you're fixing up an old Strat, have just bought a project Les Paul on eBay, or are building from scratch. You'll need guitar parts. Here's where to find them.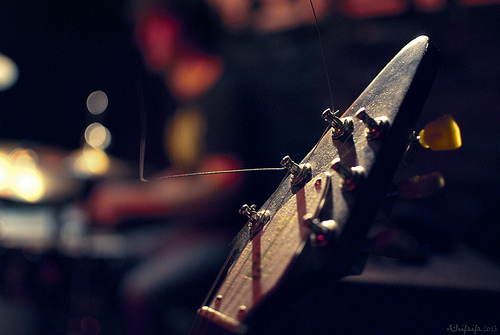 Buying strings, picks, and cases is easy. There are lots of places on and offline where you can find exactly what you need. But what if you're looking for a P90 pick-up for that old Les Paul, or a new set of pots for that Epiphone Casino you gig with. Or what about machine heads for that cigar box guitar you're building? Where do you go for those guitar parts?
Ideally, you'd walk into your local guitar store, chat to the staff about what you need and they'd go into the store room and emerge minutes later with exactly what you need. Sadly, it rarely works like that.
Guitar stores are becoming fewer and further between, and those which are still around tend to carry fewer spares. You might be able to order, but the chances are that it will be no quicker than buying online and more expensive. The biggest benefit of buying in a store, of course, is being able to see what you're buying before you hand over your credit card. If you can't do that, you might as well order online.
Thankfully, there are several great online stores which stock all manner of parts. In the UK, where Guitar Hive is based, we particularly like Strings Direct. If you need more than just a new set of machine heads or pick-ups, try Warmoth. These guys stock custom guitar parts including necks, bodies, and pickguards. So it's worth checking out if you've just bought a project guitar on eBay and need to fix it up.  
Talking of buying a guitar on eBay, be careful. If you choose to go that route, do everything you can to satisfy yourself that the guitar you buy is the one you think you're buying. At the very least, ask for a photo of the serial number and check it against the details in the listing.
Read our guide to parts of a guitar here or our guide to guitar machine heads here. 
Image by
Yuri Numerov