---
Bohemian Rhapsody
Inspired by the South African streets where they were born, the Lee brothers have created a true original.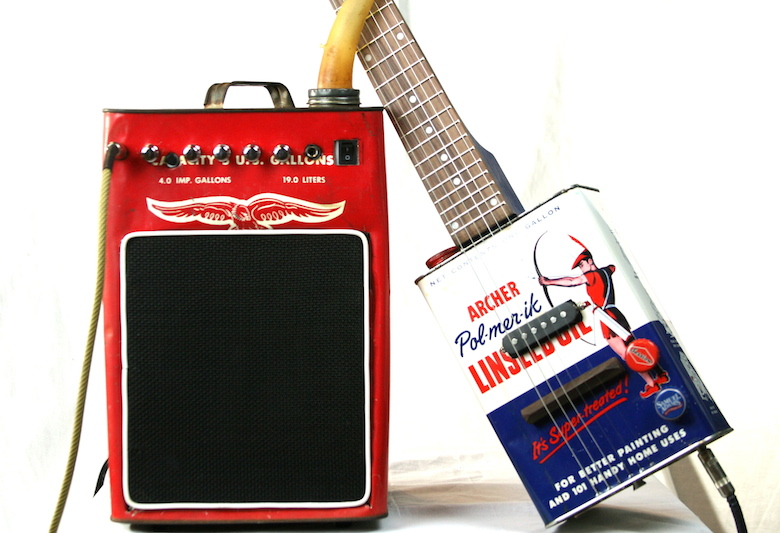 We've been fortunate to interview some seriously creative and talented guitar builders on Guitar Hive over the last few months, but when it comes to originality, Adam and Shaun from Bohemian Guitars are unique.
According to the brothers, their inspiration 'comes from the resourceful residents of the townships in South Africa who re-purpose used materials into playable instruments.' In many cases, those materials are oil cans, and so when Adam and Shaun started their own guitar company and wanted to share the sounds of the Johannesburg streets where they grew up, it was to the oil can they turned.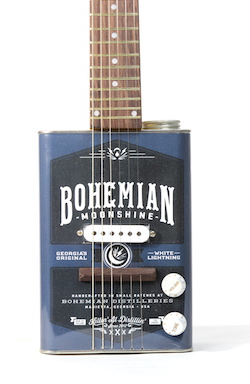 We spoke to Shaun about starting Bohemian Guitars and their plans for the future.
'My brother and I were born in South Africa and on a trip back one year I saw a street musician playing a beat up oil can guitar. It was incredible,' says Shaun enthusiastically. 
'This guy couldn't afford to buy his own guitar so he built one out of whatever he could find. From that point on I was determined to build one of my own. Upon my arrival back in the States, I bought a beat up Castrol oil can and began trying to build my very own guitar.'
That was a couple of years ago, and that first guitar bore little resemblance to the guitars Bohemian make now. 'It was pretty rough,' explains Shaun. 'It functioned but barely. I used a 1.5 gallon Castrol can that originated in Australia. It was the quintessential can for an oil can guitar. Looking back I wish I would have used a can that was a bit more common as I am yet to find another one. I had two humbuckers laying around so I figured I would try wire something up and pretty much just wing it. Needless to say, a little planning would have been beneficial as the action was incredibly high, and two hums, two volume controls, and two tone controls was complete overload on a 1.5 gallon can. Since then I have refined my skills through months of learning and practicing we now have a quality product that sounds and plays beautifully.'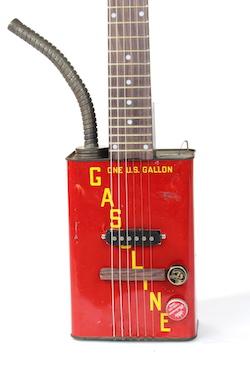 Why oil cans, though? There must be plenty of more obvious choices, even allowing for the influence of Johannesburg. 'The combination of really paying homage to the street musicians in South Africa and the unique tone that results from interaction of the pickup with the metal body made the oil can an obvious choice for us,' explains Shaun.
And that all-important moment of satisfaction? 'For me the best feeling is playing a guitar for the first time that you have slaved over. I still get that "wow I made that" feeling after playing each and every guitar I build,' Shaun tells us.
As you'd expect, Shaun doesn't advocate spending a small fortune on materials for your first build 'You can make an amazing, beautifully sounding guitar with a small budget. Spend the money on making it your own. Those personal touches that will enable you to make a connection with the guitar,' advises the Bohemian Guitars co-founder.
2013 has been a great year for the brothers, but 2014 promises to be even better. 'We've got a lot in store for 2014. Everything from design improvements to new products. We will also be attending NAMM and other expos to really start getting Bohemian Guitars into the hands of guitarists around the world.'
We can't wait to see what the Lee brothers come up with over the next few months.