---
Uncooked: The Story of Raw Guitars
Raw Guitars is a conceptual guitar design studio influenced by decades of heritage but with a very modern approach to designing guitars. We talk to Simon Raw.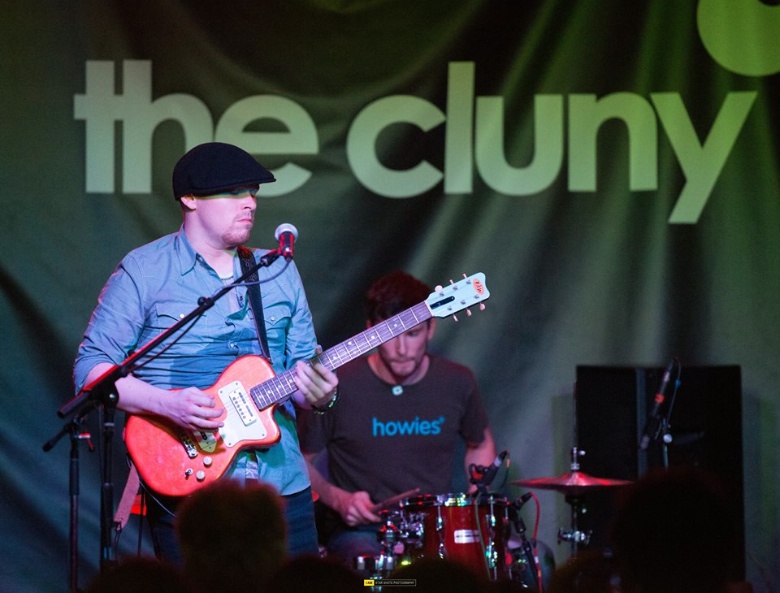 Raw Guitars is a guitar company unlike any other we've come across. For one thing, it doesn't actually make guitars. As owner Simon Raw explains, 'we concentrate solely on conceptual design, research and development. We are a design studio.' That, however may change in the future, Simon told us. 'Our objective, now that we are nearing completion of our initial design work, is to uncover a like-minded manufacturer who shares our vision and sanguinity. Thereafter, our designs can enter production and be available for to purchase.'
That prospect, particularly for fans of vintage and classic blues guitars, is an exciting one. Raw Guitars took two prototypes, The Skinny and The Prowler, to Musikmesse in Frankfurt last year and, according to the company, 'The Skinny, thanks to Jason Lollar's custom Jimmy Reed blade pickup was the genuine star of the show, those that played her could not believe the tone and the power one small single pickup could create.'
That pick-up was designed by Jason Lollar but Raw Guitars also works closely with Bob G Harrison, who designed the P90 pick-up for The Prowler. Unsurprisingly, Simon puts a high priority on his guitars' pick-ups 'The key to getting the best possible tone is the pickup. Get the pickup right and the rest follows on behind. The pickup is one of the most important components on any guitar, therefore, we put just as much creative energy into our pickup concepts as the guitars themselves.
The other thing that makes Raw Guitars different is in its approach to incorporating decades of guitar heritage while designing thoroughly modern guitars. 'When Bob G. Harrison came on-board he opened our eyes to American culture and history. Subsequently, we try and incorporate these elements into our work. The marketing of our designs is just as important as the guitars themselves. The majority of our work is conceptual; therefore, "selling" each and every concept is paramount to the success of each and every design we create,' explained Simon.
Ian Siegal plays a prototype of Raw Guitars' The Skinny on stage with The Mississippi Mudhounds.
We asked how he first got started designing guitars. 'My background is in product design and ergonomics. After I graduated in 1992 I spent the next twenty years helping UK industry with their ergonomics concerns specialising in noise, acoustics and hand-arm vibration.' But, as with many guitar builders, the turning point came when Raw built a guitar at home. 'The first guitar I built was for my son Ben. He wanted a Strat so I built him one with help and assistance from my local luthier. And the first guitar I built to my own specifications was a hybrid Telecaster bodied acoustic/electric experimental guitar It had an ebony neck, flamed maple top and ebony acoustic style bridge with Fishman piezo pickup.'
With that background in ergonomics, Simon has strong views on how to get the best from a guitar. 'The most important part in building a guitar is the ergonomics i.e. how does it play and interact with the player. If it feels right and plays right then the guitar build is right but I would say that being an ergonomist!' he enthused. 
Raw Guitars is working hard to push its designs, with some success. British blues player Ian Siegal, of the band The Mississippi Mudbloods has played The Skinny at gigs and on one occasion was recorded playing it for BBC Radio 2's The Paul Jones Rhythm and Blues Show. 'I take satisfaction from hearing great players such as Ian Siegal and Mitch Laddie playing our prototypes and offering advice on improvement,' said Raw.
The future is exciting for the company, and Simon Raw explained that 'We shall continue to expand our creative boundaries and endeavour to design instruments that you would like to own and play. We shall be looking to find a manufacturer so our designs can go into production next year. The guitar industry is changing as more guitarists look to play what we have termed "Alternative Mainstream" guitars. Mainstream guitar design is still the dominant market. However, there is now an expanding market for guitars that offer the purchaser individuality coupled with a sense of tradition and style.'