---
Gibson launches limited edition Southern Rock Tribute 1959 Les Paul
Gibson has paid tribute to bands like Lynyrd Skynyrd, Creedence Clearwater Revival, and The Allman Brothers Band with its latest Les Paul.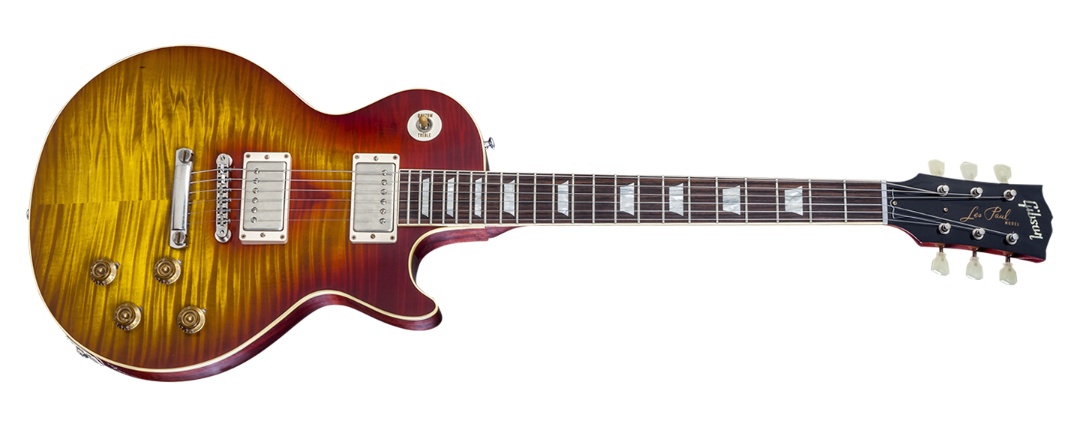 Guitar Hive regulars will know just how much we think of the 1959 Gibson Les Paul Standard. It's up there with the very best guitars ever made. No wonder then, that Gibson has taken the opportunity to issue yet another variation of this classic guitar.
The Southern Rock Tribute 1959 Les Paul, says Gibson 'entirely captures the look, feel, and tone of the guitar that has been at the center of Southern Rock since its origination in the late 1960s.' Proceeds from the sales of the limited run go to the Music Health Alliance and The Gibson Foundation.
The 'reverseburst' finish on the Les Paul's maple top 'results in a subtle heart-like pattern toward the center of the guitar,' according to Gibson.
The Southern Rock Tribute 1959 Les Paul spec
The spec is pretty impressive, the Southern Rock Tribute 1959 Les Paul has the rounded neck profile of the '59 LP, as well as PAF-style Custom Bucker pickups, nickel-plated hardware, one-piece rosewood fretboard with aged cellulose inlays, and the pièce de résistance, a commemorative metal cavity cover with 'Southern Rock Tribute' on it. 
Gibson hasn't said how many of these stunning guitars will be made in total, but it did say that the first 50 would be 'hand-aged by the skilled craftspeople of Gibson Custom and signed by our Southern Rock Ambassadors—Dickey Betts, Charlie Daniels, Gary Rossington, Jimmy Hall, and vintage guitar expert Ronny Proler.' The remainder will be neither aged nor signed. All will come with a hard shell case and certificate of authenticity. 
We love the 'reverseburst' finish and the heart pattern around the pickups looks terrific. If you want one, though, you'll not only have to be quick, you'll have to have fairly dee pockets too. Prices start at $6,583.
Jimmy Page 'Number Two' Les Paul auction
The 1959 Les Paul is also the guitar Jimmy Page calls his 'Number Two.' And two custom shop re-issues of that guitar are to be auctioned for charity in June 2014 by Guitar Center. In 2010 Gibson made 25 re-creations of Page's Number Two, complete with faded 'Page Burst 2' finish and even the dings, dents and wear marks from the original. Only two remain unsold, numbers 2 and 5, both held back by Guitar Center, which will now auction them on eBay for charity. Bidding starts at $20,000.
As for the video below, well any excuse for a bit of Allman Brothers.